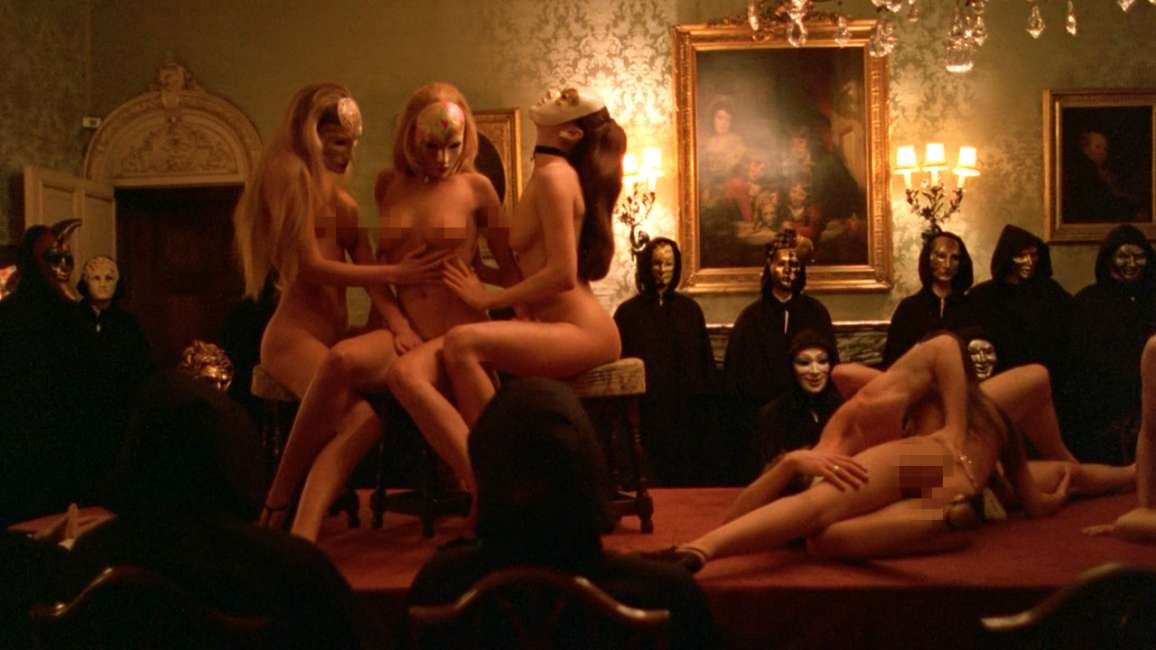 Another excerpt from the new book I'm writing about sex clubs. Today, I consider what the swingers' scene teaches about the sexual marketplace—that there are winners (the alphas) and losers (the omegas).
Learn game and keep yourself in good shape to fall into the former rather than the latter camp.
******
What I have observed time and again by visiting these places [sex clubs] is that the sexual marketplace is not only very real, but that it is alive and well and thriving. It is perhaps little surprise to say that the best-looking, tallest, most alpha guys are cleaning up with the hottest girls in Killing Kittens, but it's worth stating simply because too many guys are bedazzled by false promises from the game / PUA community and think that somehow by learning a few lines from the internet they can reverse reality.
The truth is this: yes, game can and does put you ahead of 90% of other men. But those men in the top 10% who are naturals and are naturally good looking and great with women are extremely hard to beat. This is why it it important to be realistic, not just when you are attending swingers events, but also when you are doing game and pickup in 'normal' environments too.
The harsh reality is that yes, on occasion you might be able to beat the top tier guy at his own game, but most of the time what you will be doing is upping your value sufficiently so that you improve your results incrementally rather than astronomically.
Snowflakes
What going to Torture Garden and Killing Kittens has taught me over the years is that any false illusions that I might have had about women being sweet, innocent snowflakes were just that—illusions. I don't mean in any way to denigrate women by saying that. Men are not innocent snowflakes either. Human beings, in totality, are animals who are out for themselves and they are simply living by the scripts that have been handed down to them by biology.
But it is in a fetish or swingers club where you will most likely see naked female hypergamy—sometimes literally. More than once I have been talking to a girl and doing quite well with her, only for her to make her excuses and run off to someone taller, darker and more handsome than me.
Game will open doors for you, and it will sometimes take you all the way—but there are no guarantees.
This is why for a long time I have preferred to think of 'game' as an all-encompassing whole, incorporating self-development, weight-lifting, grooming, great dress sense, social calibration and so on. You have to attack the problem holistically. It's no good just learning a few gimmicky techniques—you are not simply competing with other pickup artists, but also with genuine alpha males. For that reason you need to raise your 'game'—literally—in all areas.
Omega Men
The other thing to note is that the underclass omega male exists—he is not merely a figment of online hivemind imagination. In the saunas, in the pornographic cinemas and in the strip clubs there are plenty of desperate, degraded men who, having lost all dignity, lurk in the shadows waiting for any bread crumbs they can possibly gather from the sexual banquet that goes on above them.
This is instructive but also horribly sad. I do not have any ill-will towards such men. I just wish that they would come to realise that their plights are not insurmountable, and that actually with a little work even they could raise their sexual market value.
But in the main I view such guys as a salutary lesson in what to avoid in my future. Presumably these men were reasonably fit, virile and attractive at one stage. Where did it all go wrong? And how can I prevent the same decline in myself?
These omegas who haunt the swingers scene are guys who never learned the basics of 'game' in the first place. They never learned the rudiments of calibrated social interaction, how to flirt well. More importantly, they neglected to learn, or at least to keep on top of, the basics of good grooming, dress and, in some cases, hygiene.
Of course there are natural and unavoidable consequences of getting older: such is the natural way of things. However, it is entirely possible to excel in these very basic things, and that is absolutely what I'd encourage all men to do. 
The Bottom Rung
However, self-designated or not, these men do naturally find themselves at the bottom rung of the sexual marketplace, and they serve as a reminder—if one were needed—that this marketplace does indeed exist and its rules are iron-cast and, in some cases, cruel.
We are often sold a Disneyfied idea of love where it is 'personality' that counts, and that you can 'fall in love with anyone' regardless of basics such as how they look and what their level of social competence is.
The sex clubs show this up for the nonsense that it is. In fact—of course—there is a very strict hierarchy in these places based on, yes, looks and build; but also on confidence, social intelligence, power and so on.
It should be little surprise to anyone that those at the top of the tree—the guys who score the highest on each of these scales—are the ones who attract the most desirable women, whereas the ones who come somewhere near the bottom who are left trying to catch the attention of the least.
This should make it clear to everyone that game must include a raising of one's standards in every possible area, physical, mental and even spiritual.
If you enjoyed this and want to get an exclusive, quality article from me delivered directly to your inbox every Friday then simply sign up here now
Would you like bespoke game coaching tailored precisely to your needs, with support over  the phone, email and WhatsApp? If so then I have a special offer on my Massive Momentum Coaching Programme if you book before February 6th 2018.  Click here for more details.