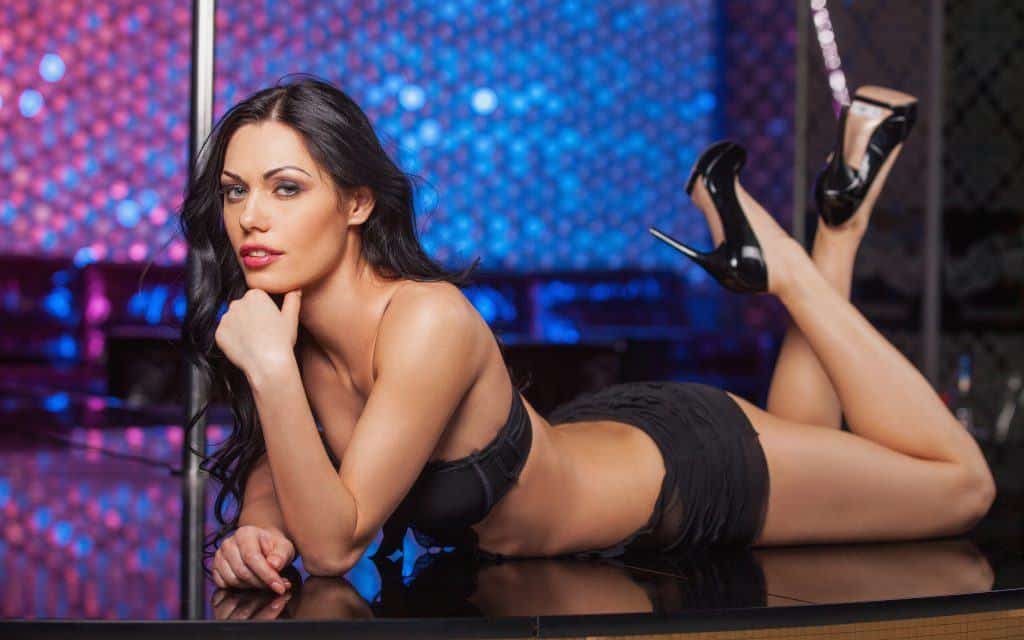 Another brief extract below from my forthcoming book on BDSM clubs, swingers parties and strippers, a walk on the wild side of game.
Below I discuss stripping as empowerment and the crossover between strip clubs and the fetish scene.
******
Whereas BDSM and swinging are activities where the punter gets fully involved, in strip clubs—in theory at least—the customer is a passive observer while the girls, who are entertainers, do their thing.
While this is undoubtedly true, the reality is that it is possible to meet and attract strippers and a great many guys want to learn how to do so.
The other thing is that while watching strippers is probably a little too mainstream to be generally regarded a fetish, I would argue that there is definitely a fetishistic aspect to it. Stripping is both performative and ritualised. Plus the clothes involved—the high heels, the lingerie—are fetishistic. They are almost a uniform, and they present a highly stylised view of femininity—in fact, one that some might feel is sexist or degrading to women.
I disagree with this. To me, strip clubs and strippers represent a celebration of extreme femininity, and when a girl is on stage it is certainly she who is in control, teasing and taunting the thirsty audience who hang on to her every move.
The guys who watch her are mere pawns in her game, their mouths wide open, rapt in attention, waiting for her to satiate them—which of course she will never do.
Having dated a number of strippers, I can confirm that they feel nothing like degraded or objectified by their work. Indeed, most of them enjoy the attention at first and feel empowered by it. It is only later, once they've been doing it for a while, that they become bored, disillusioned. Stripping is now merely a job and nothing more—but it is still arguably a better job than sitting in a cubicle tapping at an Excel spreadsheet for hours every day.
I would maintain therefore that there is certainly a fetishistic side to the strip club scene. But more than that, I wanted to include it in the book because for me it is simply another part of the wonderful night scene that bathes our cities when evening comes, another part of that fantastically naughty and secret adult world that springs to life after dark in those proscribed places with their own underground codes and conventions that fascinated me as a kid and that I gorged myself on in later life.
There is also ample crossover between stripping and a fetish party like Torture Garden. For one thing, TG has strippers performing at its events. For another, plenty of strippers attend the club.
As we have seen, strippers tend, through self-selection, to be extremely sexual women. After all, you have to be to unveil your body in an erotic manner for hundreds of men a week. So it is natural that they should want to blow off steam in a transgressive environ such as a BDSM club or a swingers' place. But more on that later.
Finally, as I've said, I am aware that a great many guys are beguiled by strippers and would like to find out more about how to seduce them. This third section of the book is my humble contribution to the existing literature on this subject.
Fed up with loneliness and an empty dating life? Need clear, actionable advice that actually works and doesn't promise the moon like other useless PUA bull you've read? Then click the link to order your copy of my game textbook The 7 Laws of Seduction. 
Follow me on YouTube for daily updates via Troy Daily.