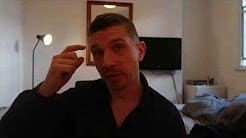 Is game any good for meeting 'high quality girls'? Here's my take—let me know what you think in the comments below.
Fed up with loneliness and an empty dating life? Need clear, actionable advice that actually works and doesn't promise the moon like other useless PUA bull you've read? Then click the link to order your copy of my game textbook The 7 Laws of Seduction. 
Follow me on YouTube for daily updates via Troy Daily.