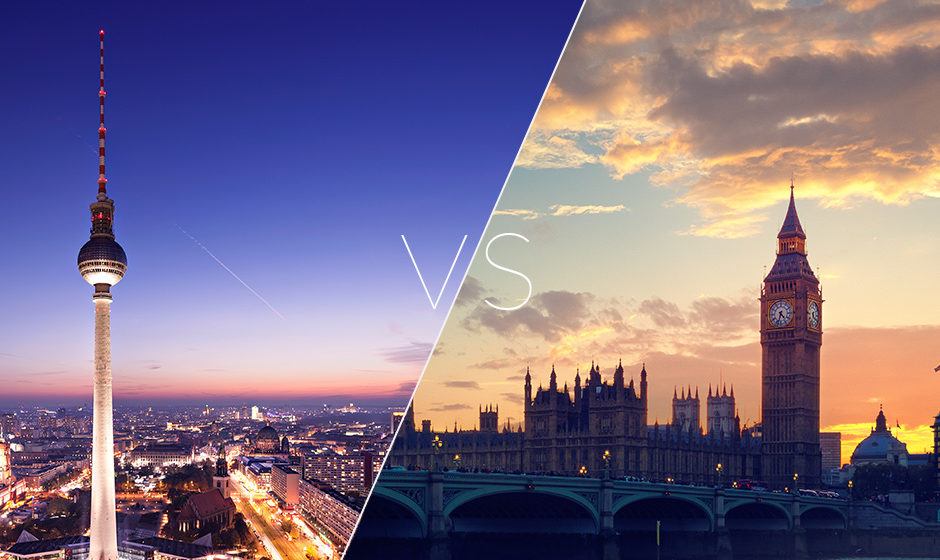 Well here it is—2018 has finally arrived!
Happy New Year to you, dear reader of this website, and thank you very much indeed for all the support you gave me in 2017. The traffic here has increased exponentially in the past twelve months and you are a part of that.
I am truly humbled and grateful.
A Tale of Two Cities
As I write this I am sitting in the new room I have taken right in the middle of London's West End. If I threw a stone out of the window then—apart from getting arrested—I would hit Piccadilly Circus, the Times Square of our capital city. Given that I made a big deal about going to Berlin at the end of last year, some readers have been curious to know why I am here.
The answer is that,having spent some time living there, on reflection it seemed to me that for various reasons connected with writing this blog, and for other business and personal reasons, it makes sense for me to remain in London for at least the next few months. In any case, I still have my apartment in Berlin, so, while I will be renting that out to guests, there is nothing to stop me from going over there whenever I wish.
In other words, I have overturned my original decision to base myself solely in Berlin. I don't think that's a bad thing. I think it's perfectly fine to try something out, gather the evidence, and then have a rethink. I don't think it always makes sense to dogmatically follow a course of action just because of an earlier decision in the face of mounting evidence that it may not be a good idea (and the UK government might be well-advised to think about that in regard to Brexit.)
Anyway, my being in London is not an irreversible move. It may very well be that I choose to base myself in Berlin again from the early summer, depending on how things go.
But even more important than that, when I left my corporate job, the focus of my plan was to make my writing my sole occupation. Everything else is subservient to that, including where I live. Every decision that I make must support my writing and business activities, for they are paramount.
In addition, my real ambition was less to be tied to Berlin, or London or anywhere else, but to be location independent. In actual fact, I'd like nothing more than to spend a few months in Russia. I also have a yearning to go to NYC again, and I would love to tour some other FSU countries like Belarus and Ukraine and so on.
In other words, my intention is to become a digital vagabond, not tethered too tightly to one city or another. As it happens, I own property in Berlin, but that doesn't necessarily mean I need to be there, since it is for investment purposes rather than anything else.
In London I have my network of friends, the people I've known for many years. I also have access to a lot of useful business services that I need. There is the issue of boring things like tax and company incorporation which are easier for me to attend to here as a UK citizen. I have my regular 12 step groups (hugely important, although these groups are also great in Berlin too). And we also still just about have the NHS, so healthcare is free also.
A Game Paradise?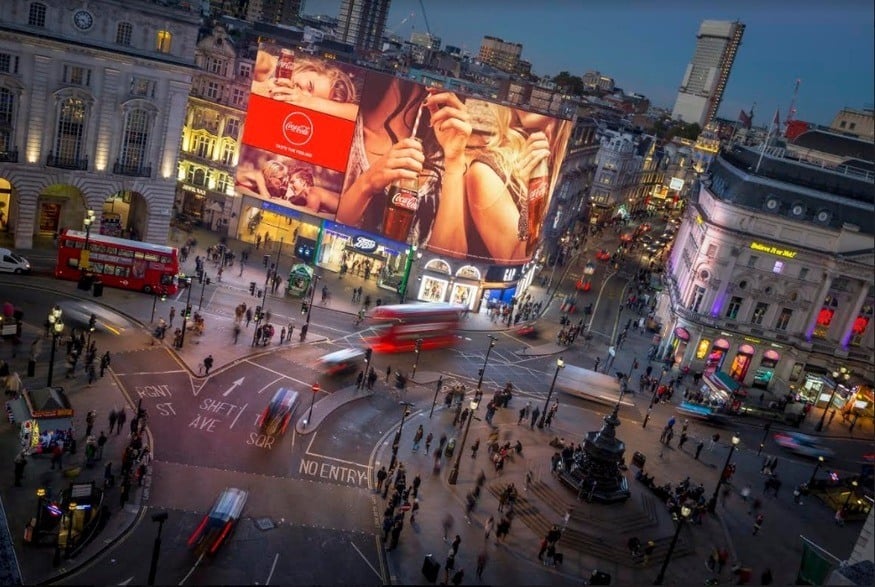 The other thing about London is that, hands down, it is an amazing city for game. There are nearly 10m people here: that includes a hell of a lot of girls. Girls from all over the world. Given that I'm writing primarily about game her it is important that I am out there in the field practising it on a daily basis.
Not to do so would be faking it, and one thing I have never been and nor will ever be is a faker.
I know that my readers have come to rely on me to tell it like it is. You guys trust me to do so and you'd be able to tell if I wasn't. So my commitment to you is to get out there in the field, try different things, see what happens and report back. And my feeling is that I am best placed to do that in Central London.
It will also be interesting to see what effect logistics has on my game, since the place where I am staying is so central. In all my previous London stories (pretty much) I was based in Zone 2, a good 25 minute cab ride from centre. This is a different ball game, since I'm in Soho and only ten minutes walk from Oxford Street. Plus I have Leicester Square on my doorstep. Whether for night game or day game you really couldn't ask for a better position.
Let's just say I have never lived anywhere with so much potential before.
What's Coming Up In 2018
As I said, my writing and business activities are paramount—but then of course these are intimately tied to my game. So I have the somewhat unique problem of having to juggle a fairly unbalanced and unpredictable personal life with the demands of running a daily website and social media presence. It's not not just that these things are connected, they are one and the same. But that's the challenge I've undertaken and I'll make it work.
More importantly, I've spent a lot of the last week planning my output for 2018, and I have a very busy schedule of new books coming up. Realistically you can expect a book a month, or thereabouts, with the first one being my long-awaited title about dating for me aged 40+. That one is almost ready to go, it's just being edited and formatted as we speak.
After that, I am planning a foray into the wild, kinky side of game. Looking at my stats for 2017, some of my most popular articles are about the various sex parties, swingers' clubs and fetish events I've been to (you dirty lot!). So there seems to be an appetite for that kind of material. It also has the advantage of being an area of game that hasn't really been covered in any great detail before.
After that, I will be releasing a linked series of sex books all based on the theme of revolutionising your life. These will cover dating and game, but also the corporate world—how to survive it and how to get out of it—plus starting your own business, being location independent, and developing all of the personal and mindset skills, as well as the practical ones, necessary to live the Modern Casanova lifestyle fully.
This is a big undertaking and it will involve a lot of hard work, but I'm really excited to get this stuff out to you: I've got some dynamite content and I can't wait to share it.
As I'm working on all of this I will of course be monitoring my personal situation. If it becomes useful for me to move to a different city then of course I will do so. But if it doesn't then I will simply remain in London getting on with it.
Towards the summer I will take stock and see if it's time to shake things up again. But for me, location is less important than production. And I'm not interested in New Year's resolutions: for me, it's all about New Year's revolutions. And they can only come about in anyone's life, mine included, through knuckling down and attending to the hard work that needs to be carried out every day.
No one else creates our lives other than ourselves. It's a tough realisation, but it's also a beautiful one, when we finally discover that the power to revolutionise our existences sits solely in our own hands.
******
Again, Happy New Year, and many thanks for reading. It's for you that I put out these articles every day, and I hope that—in spite of the occasional foray into self-indulgence—you continue to find them useful and entertaining.
Please do drop me a line, with in the comments below, or on Twitter or email, with any thoughts, questions or suggestions. I love to hear from you and I will of course answer every single message.
Worried that getting dates in 2018 is going to be even tougher than it was last year? My book 7 Laws of Seduction is crammed with powerful, easy-to-follow advice. Click here to order your copy on Amazon. 
For exclusive additional free content every week join my subscribers list here. 
For daily updates follow me on Twitter