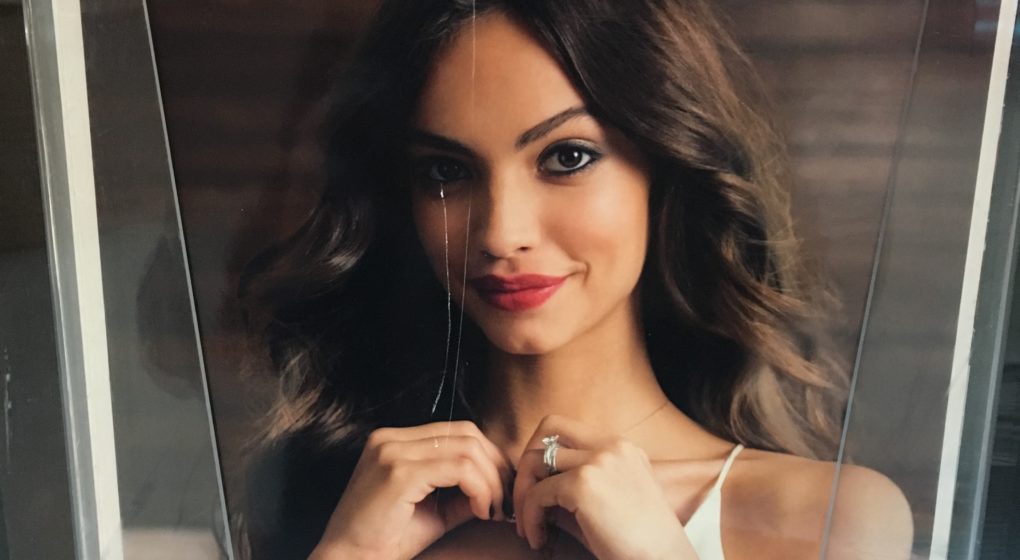 I was at an advertising agency today where I saw a magazine called Squaremeal Weddings prominently displayed. I took a photo of it, which accompanies this piece.
Seeing the mag reminded me of a presentation I'd attended the week before where a major legacy publisher revealed that, amongst others, the wedding 'niche' was really driving tevenues for them in what was otherwise a challenging market.
There is little doubt that weddings are big business in the UK. Earlier on I passed a jewellers store where the biggest draw in the window was engagement rings. So while we may read statistics suggesting that marriage rates are falling, out in the real world it feels like the opposite is true. It feels like everyone is getting hitched.
Look now at that picture of Squaremeal Weddings. It shows a beautiful woman dressed in white smiling enigmatically as she shows off a prominent engagement ring and touches her (presumably very expensive) necklace.
Most images for magazines of this kind are like that, showing the happy bride ready for her big day.  This, it is implied, is the endgame. The wedding, in visual terms, is presented as the climax, the conclusion.
The happy ending.
But of course we know that wedding aren't predominantly 'happy endings' as much as precursors to unsatusfying marriages that end in divorce, since almost half end in failure (and even more in built-up urban areas).
I am not someone who believes readily in conspiracy theories. It would be ridiculous to speculate that magazine publishers and other businesses who target people looking to tie the knot are in some way conspiring to create 'marriage propaganda'. They are simply business going where the money is, as businesses do.
But it is clear that the pumping out of such images helps foster a social environment where marriage (and especially the wedding day itself) is seen as hugely aspirational.
Since most of these businesses target women predominantly then it should be no surprise that girls over about 27 (like my ex) are keen to the point of mania on pushing relationships along the path from dating to cohabiting to marriage.
What we have is a virtuous cycle where businesses, in targeting an existing 'need', are simultaneously fuelling that same need.
And of course most men just go along with it, particularly young men. If you haven't much experience with women and you meet a hot girl who after a while starts pushing marriage, you have to be strong to go against the grain.
And why would you? Because after all, the way marriage is advertised in the culture is that it is a lifetime commitment with someone you love and who loves you.
That this more often than not doesn't materialise is little less than tragic.
Sometimes when I'm out and about I see good looking young guys out with their wives and I can't help wondering, are you really happy with your life as it is? Or would you actually prefer to be playing the field still, if only you'd give yourself permission to do so?
I guess there's no way of knowing. But the reports I read online and hear from my married friends tell their own story. And as long as society pushes marriage as a kind of fairytale panacea, the more dufficult it is for us to have a sensible conversation about what long-term relationships should really look like in the 21st century.