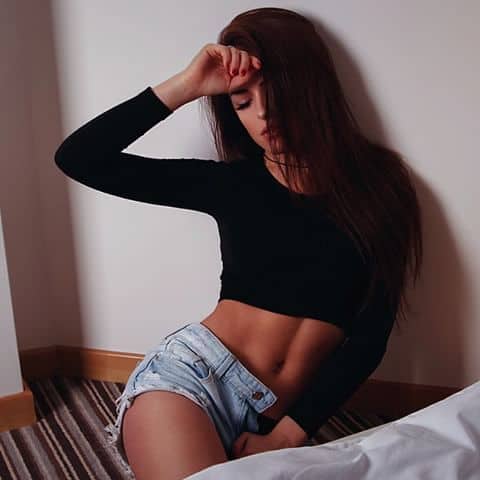 He was talking about his future wife.
He was saying how they had gone through tough times. Maybe she'd been unreasonable. But what he'd come to understand, over two years, was just how much of a controlling asshole he could be too.
There'd been moments when he could have thrown in the towel. But he'd stuck it out through thick and thin and now the rewards were paying off. He was engaged, and soon he would be married.
He said the relationship with this girl was better than ever before. That he gained so much from being with her. That he had learned so much about himself by working through this stuff.
I guess by being with her and doing this work he had gained some sort of understanding, acceptance.
I Don't Like Working At Relationships
I don't like working at relationships. Not since my first 'proper' girlfriend fucked a bunch of other guys behind my back many years ago.
That wasn't the moment when I 'took the red pill' as they say. But it was certainly the moment when I stopped caring so much. And when I started to see that 'working' at a game that's already rigged against you is a waste of time.
But look, don't take my word for it. What the hell do I know? I'm just some guy on the internet who writes about hitting on girls for a living.
I'm the guy who sits at the back of the room listening to this man talk about his soon-to-be-wife feeling superior because I've read The Rational Male and The Selfish Gene and grasped the evolutionary truth about female sexual strategies, and intergender dynamics.
But behind that my convenient shield of cynicism I also feel jealous, sad.
As I say, these days I don't work at relationships because I've read a load of stuff on the internet and I've seen a load of stuff from doing pickup for years, and it's hardened my heart up to the point where I don't really have one any more.
My Ex
I dated my last girlfriend for a year. She lived with me in my apartment for the latter six months.
After six months I'd had enough and threw her out. She had to take all of her belongings and pay to put them into storage. Then she had to move back in with her mother and her seventy-five year old father in the ass-end of nowhere.
She was distraught. She texted and called me tens, hundreds of times every day for three months. But I was adamant we wouldn't get back together again: adamant, that is, until I weakened and fucked her again one time. After that there was some talk of us getting back together, of working at it. But I couldn't face it so I told her no.
That was in October 2016. Could we have 'worked at it'? Yeah, probably. Should we have done? Harder to say. On the surface this girl was a catch: 15 years younger than me, sexy, cooked, did the shopping, great in bed. All of that stuff.
I remember when I told her no, that I really meant no this time, she looked at me incredulously and said, 'You're so self-destructive.'
Maybe she was right. But I don't believe that you can successfully 'work' at a relationship because when it comes down to it I don't really believe in love.
I believe in positions, though. She had a position and so did I. Sure, she said she loved me and I said I loved her. But actually she wanted one thing—marriage and kids (ultimately) and I wanted another—to fuck her—along with various other girls on the side—while not getting married and not getting her (or anyone else) pregnant.
How the hell do you 'work' at that? Ultimately someone just has to give in, to wave the white flag and surrender.
As Rollo Tomassi of the Rational Male says, for one gender's sexual strategy to succeed the other's has to fail.
It's a zero sum game.
So I didn't work at that relationship. Instead I threw that girl  out.
The last time I saw her was in January 2017 when she walked up to me and screamed at me in the street. We haven't spoken since. I saw her on Tinder again a while back so I'm sure she's having plenty of fun again and has forgotten about me entirely.
Just like it never happened.
The Troy Francis Guide To Relationships
So that's how I 'work at it'. And don't worry, I won't be releasing The Troy Francis Guide To Relationships any time soon.
Do I regret it? Yes—in a way. It's been hard to forget about my ex. I still miss her. I still think about her every day. She met my family. She got on well with my father. That meant something to me. And every morning when we were waking up in bed she would kiss me and tell me she loved me.
Now it's just like it never happened.But it did happen, you know. It was real. I remember those tender moments.
But when things got tough I took a hardline 'red pill' stance and dropped a North Korean-strength nuclear bomb on the whole thing because . . . well, because that's what I do.
Was I right to? I don't know. I'm just some guy on the internet who writes about hitting on girls.
Sometimes it makes me feel better that I'm clever and I have this website and I've read a load of stuff about how girls are bad and I write pithy Tweets and blogs about it all. But then I sit at the back of the room and listen to a guy talking about how happy he is with his soon-to-be wife because he stuck at it and I feel jealous, sad.
And then I walk home alone to my rented room in Shoreditch and type up an essay about it because . . . well, because that's what I do.
I guess.
To order your copy of my new game book HOW TO BE AN ASSH*LE (THAT BEAUTIFUL WOMEN LOVE) click here. 
For exclusive additional free content every week join my subscribers list here. 
For daily updates follow me on Twitter