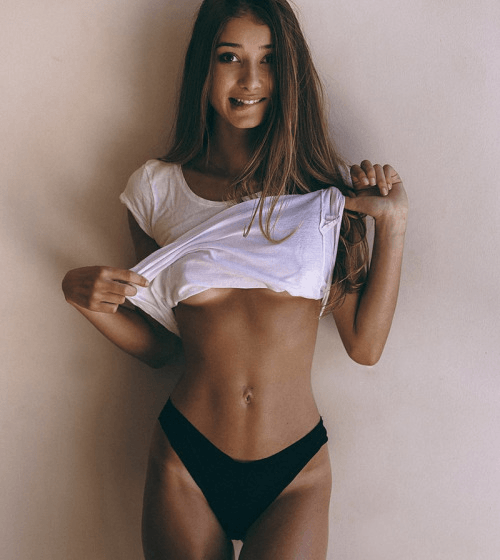 Your girlfriend or wife will leave you if you don't internalise this one important concept: the one who loves more always loses.
Human nature—which is driven by evolutionary biology—is cruel. This doesn't sit well with our Disneyfied, politically-correct view of how life should be. Sadly, though, even though many men and women pay lip service to how things should be, they will generally follow their instincts if there's a reasonable chance of not getting found out.
When it comes to love, the notion that we've all internalised from the movies is that it's this wonderful, reciprocal bubble where, once the couple have fallen head-over-heels then they remain true to one another and act in accordance with that professed love.
But really, when you come to think about it, this is a matter of luck. You are entirely reliant on that other person maintaining their side of the bargain—and unfortunately human beings are flakey, easily distracted and prone to boredom, lust and hypergamy (the desire in women to 'marry up', or otherwise obtain a more alpha partner than their current one).
Some people say, 'well of course you have to vet your girlfriend before committing to her.' These people are naive. The truth is that it is nigh-0n impossible to predict the behaviour of another person in many months or even years' time. Plus when you are high on the drug of new love—or lust—your natural bias will cause you to overlook red flags that might otherwise serve as a warning.
Even if you are certain you've found a 'nice girl' who is 'not like the rest' and who seems like a good bet for commitment she is still only that, a bet. Because you have no idea of how things will turn out. Yes, she might love you and remain faithful forever. But then, with a divorce rate at around 50% (60% in built-up urban areas) and with a majority of breakups initiated by women would you really want to be on it.
So what's the problem with showing her that you love her? Intuitively that should be the best strategy of all—well, if you buy into that Disneyfied, politically-correct idea of how things should be, anyway. But the truth is that excessive displays of love will kill the visceral attraction that she initially feels for you even if they are welcomed in the short term.
You see she always wants to make sure she's getting the best deal for herself. Unconsciously, that is. She's not evil. She's probably really nice. It's just pesky old nature—that ancient rhythm of evolutionary biology pulsing through the core of her being.
And here's the thing. When you indicate that you love excessively, or at least more than her, then you trigger doubt. Because she doubts herself, remember? She's insecure. And if you love someone like her that much then you can't be all you're cracked up to be, surely? You can't really be the alpha you claimed, surely . . .
Excessive love, while flattering, also brings with it feelings of excessive security, which is corrosive to passion. A hard truth is that if a girl feels to comfortable then she starts to feel bored and simultaneously concerned that her man is not made of the manly stuff she previously thought.
These are the main reasons why I have thus far avoided marriage and continue to do so—it's just too damn risky. You're effectively betting your life (or at least half your livelihood and wealth) on someone not throwing you under a bus in a few year's time.
If you do decide to tie the knot then proceed with caution. And at least be careful to be frugal with your displays of affection. I'm not advocating you should be a dick. Just be aware that—unfortunately—human nature is a rum beast, and reverse psychology is extremely powerful.
To order your copy of my new game book HOW TO BE AN ASSH*LE (THAT BEAUTIFUL WOMEN LOVE) click here. 
For exclusive additional free content every week join my subscribers list here. 
For daily updates follow me on Twitter