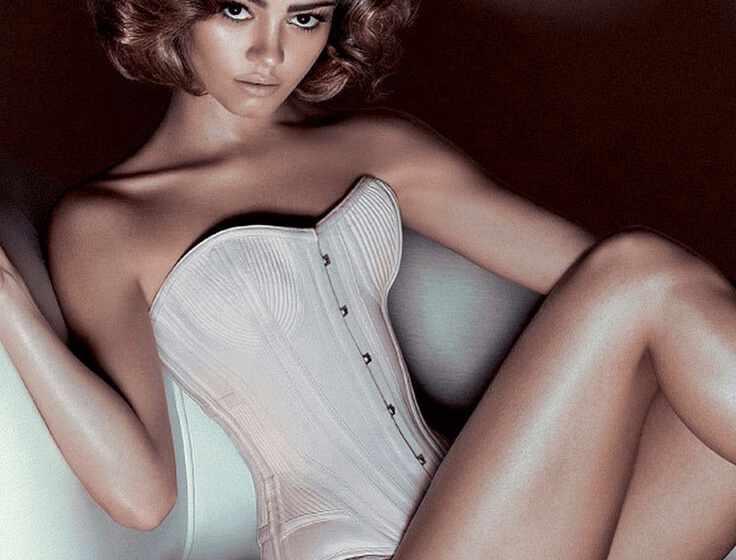 The champagne and the cocaine last all night, until the Uber takes her home. He asked her back to his again, but she won't do it so soon. Not this time. Not after last time.
That guy Jacques. Jerk more like. Hedge funds. Hedging his bets, more like. Went back far too quickly with that one. Learned your lesson well that time, didn't you girl? Thought you were made for life after that holiday in Cannes with the yacht. All that money he had. All that bloody money.
She looks in the mirror. Fascinating, how wide-eyed she looks. Another line of coke, and now how perfect her complexion is in the mirror. She has the perfect painted face of a geisha girl.
She is 26. She doesn't want commitment—boring!—but she wants, well, something. Anything. More than nothing. More than just fucking on a yacht in Cannes and going to boring dinners she can't eat—what with all the coke—and wearing huge Dior sunglasses and going to the toilets to vomit every few minutes.
It's like, empty right? Except she can't articulate the word 'empty'. She can just feel it. A bit. It's a dull feeling, underneath that cocaine that's making her heart beat like techno music.
She is 26, just turned, but that doesn't matter. She still looks hot as fuck on Snapchat. That last picture, in the white bathing suit. How many likes? 2325 likes. And only posted half an hour ago, in the Uber. A shot of dopamine hits, sharper than the empty feeling. But not as sharp as the cocaine. Still, good. Pretty good.
And look at all those comments, all those fire emojis and hearts and winks and 'dammmmmns' and 'hey girls' and 'you're beautifuls'. Fucking losers. She will never fuck any of them, any of those pathetic, spineless, unspeakably nauseating men. She will take pleasure in not fucking them. The pleasure of not fucking all those gross, disgusting men is more pleasure than she gets from actually fucking. The power to withhold. It may not be much, but it's still power and it makes her dizzy.
If he messages her she won't answer. Fuck him. There are others, prospects on her smartphone right now. One call and she could have one over in seconds.
But she won't. Not tonight. In the half-light in front of the mirror she enjoys the exquisite isolation the drugs and her beauty brings.
She is 26 years old, she is beautiful and she needs no-one. And so it will go on, forever.
To order your copy of my new game book HOW TO BE AN ASSH*LE (THAT BEAUTIFUL WOMEN LOVE) click here. 
For exclusive additional free content every week join my subscribers list here. 
For daily updates follow me on Twitter  
Read More: How To Be An Assh*le That Beautiful Women Love