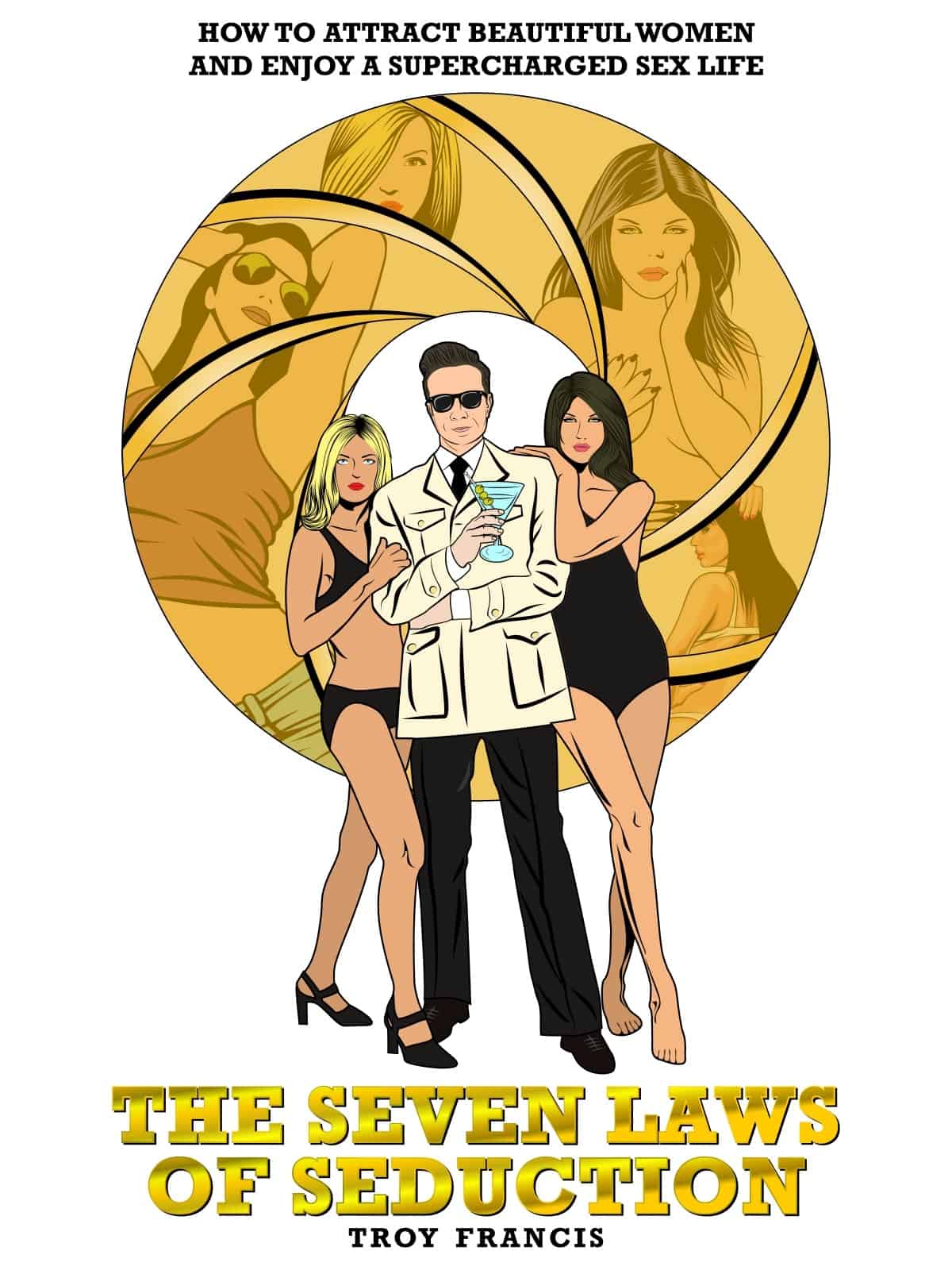 My first game book The 7 Laws of Seduction is now available from Amazon as a paperback as well as a Kindle ebook.
While Kindle sales are stronger than ever, a lot of guys have contacted me to ask if there's going to be a physical copy of the book. That I can totally understand. While I personally read books using the Kindle app on my iPhone and often enjoy doing so, in the end I prefer a paperback if I can get hold of one.
I've also had the cover of 7 Laws redesigned by Adrian, my hugely-talented design guy. As you can see, it looks pretty awesome. I'm really pleased with the results: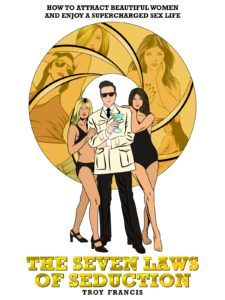 So what's in the book and more importantly, what's in it for you? Well, you may know something about my background from reading this site, but from being too shy to even look at an attractive girl, the last fifteen years or have seen me embark on a journey that has spanned the globe, during which I have become friends with some the world's foremost seducers and playboys, meeting and bedding multiple women of all nationalities along the way.
Through these guys I discovered the 7 Laws of Seduction—closely-guarded secrets of female psychology and leverage that are known and applied by every international ladies man but which are rarely revealed to the general public.
I put all of this into a book designed to hardwire the knowledge of the world's greatest pick-up artists and alpha playboys directly into your brain in a fraction of the time it took for me learn it.
By reading the book you will learn:
•How to bring out your true, alpha self and present the raw masculinity that women crave
•How to achieve a sense of limitless abundance that will draw women to you like a magnet
•How to meet women every day in places you would never have thought possible
•How to create opportunities to meet a drop-dead gorgeous girl
•How to reduce your fear of approaching
•The two seduction models: one-tier and two-tier. Know which one you're in and how to get the result you want in each.
•How a lot of conventional 'pick up' thinking is wrong and how going with what you know in the moment will yield massive results
•How to leverage masculine-feminine polarity and get her tingling with excitement
•How your approach in itself can create huge attraction in the girl
•How to create a force field around you enabling you to withstand huge social pressure
•How to crush your fear of rejection
•Why 'leagues' don't really exist and that you can attract much hotter women than you think
•The techniques you need to know to pull women effortlessly in clubs
•How make your interactions with women fizz with sexual tension
•How you can get a girl so excited that she is literally begging to sleep with you
•Exactly what to do on a first date to get a girl to come home with you for sex
•How having a certifiably insane degree of self-love will cause women to chase you
The book presents a clear and logical system for meeting and attracting the hottest girls out there through a practical, user-friendly layout.
Each chapter describes and explains one of the 7  Laws in detail and also includes –
•A real-life example from my own life that illustrates and explains the concepts presented, and shows exactly what is possible for an ordinary guy to achieve
•A list of Core Principles – essentially a cheat-sheet, summarising the content.
•Exercises to motivate you and get you practicing what you have learned.
If you haven't already then I'd encourage to get hold of a copy of the book as these techniques will skyrocket your success.
By the way, the content is the same in both the ebook and the paperback versions, so choose whichever you will find most comfortable to read.
Some guys choose the paperback version so that they can underline things and scribble notes in the margins. That's certainly helped me over the years with the various game and pick up books that I've studied.
Anyway, I'm really keen to hear your thoughts on the book, so please do drop me a line or leave comments here when you've read it. Even better, if you have time please do leave me a rating and review on Amazon, because that will help me to reach new readers and continue to create what I hope is really useful, actionable content for you guys.
To get your copy of The 7 Laws of Seduction in paperback or as a Kindle ebook click here.
For daily updates follow me on Twitter  and Instagram
Read More: An Evening At A Berlin Sex Party Taught Me These Important Lessons About Night Game