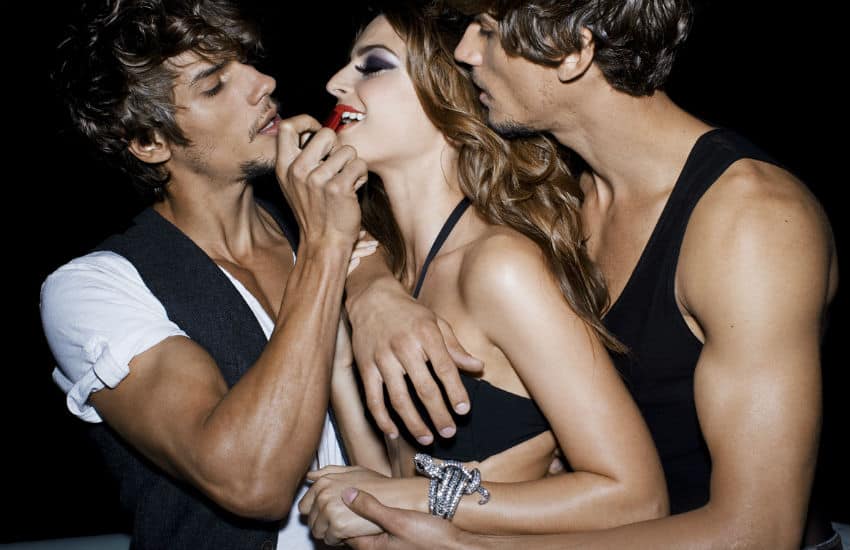 'Would you like to go anywhere, you know, more private?' I asked.
'No, not really,' she said. Now she allowed her towel to fall away entirely so she was crouching over me naked. Soon her head dropped down to my crotch and bobbed up and down before me as she sucked my cock.
We were lying naked on a low surface under a TV set playing non-stop hardcore porn. Next to us another couple were having sex. People were walking past. Some of them stopped to watch.
I've written about Killing Kittens before at this site and with good reason: if you want to see female sexual strategy in its rawest and most animal form then you can't do much better than to pay the 'posh' swingers' club 'for the world's sexual elite' a visit.
On the one hand, going to a party where girls will fuck you pretty much straight after 'hello' sounds like paradise. But on the other, the rules of the sexual marketplace are ruthlessly displayed here. If you don't measure up then you will end up with nothing.
The girl in question was called Louise. She was of Russian and Italian descent. A hedge fund analyst who works in Mayfair. The way I pulled her was some variant of Mystery Method, with hindsight, since she was with a girlfriend when we met who I started chatting to first.
Even though I was quite flirtatious with the friend first and even got a bit of a makeout I had a sense that Louise was interested in me, largely from the way in which she kept laughing with disproportionate glee at my jokes. But then she got talking to some other dude. It was a few hours later when I met her as she walked from the jacuzzi in a towel that we finally got down to the sex.
Killing Kittens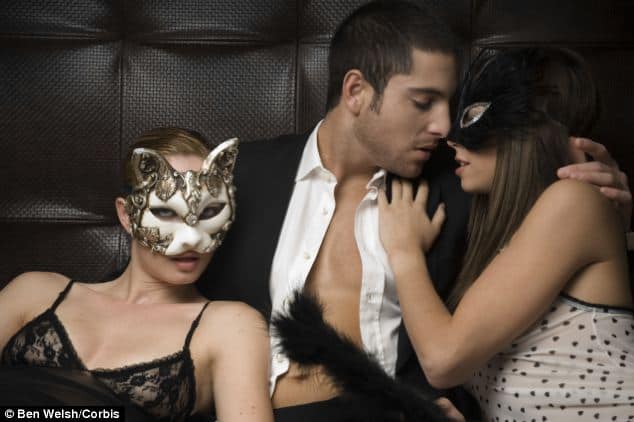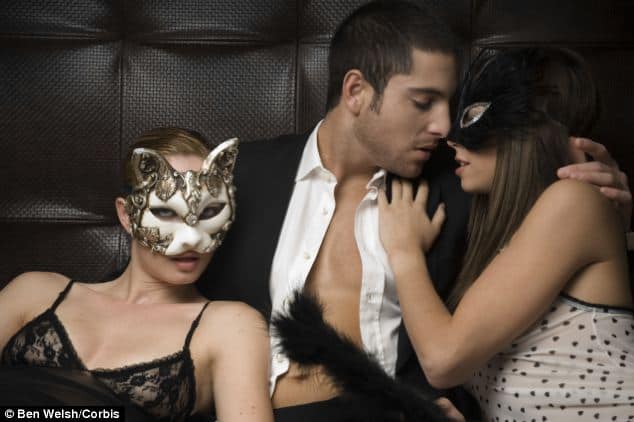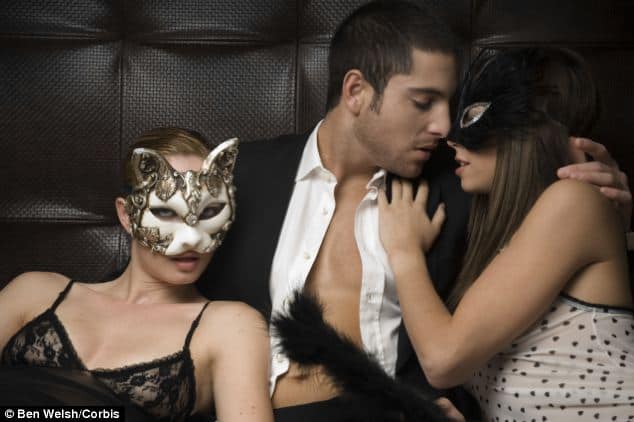 For those of you who are not aware of it, Killing Kittens is a London-based event company that organises upmarket swingers parties and orgies both in the UK and beyond (New York etc). The parties are invite-only, meaning you have to join up and send in photographs got approval first.
The idea is that the crowd should be pretty good looking. In practice it's a bit of a mixed bag, but you do get some hotties there to be sure.
Killing Kittens' USP, as a female-run party, is that men are not supposed to approach women. The sexual power is therefore in female hands, as the girls are meant to be the ones who initiate everything.
In practice this is not entirely true. Actually guys do approach (myself included) — albeit in a fairly indirect, plausibly deniable manner — and the girls seem to appreciate it. I do wonder if the 'no approaching' rule actually works as a form of beta bait handily identifying those men not sexually forward enough to transgress a social rule in pursuit of his desires.
But there is definitely a sense of girls being in charge at these parties (last night's was held in a sauna in Covent Garden, by the way, meaning that most people pretty much got naked by the end of the night). But then, when aren't girls in charge, really, being the gatekeepers of sex and all that.
Still, female agency is king (or queen) here, and female hypergamy (the desire to get a better-than-merited deal from the sexual marketplace) is on full display.
Put it this way, if you want a real-life illustration of those manosphere articles you read that say that women only go for the top 10% of guys then this is it. Sure there are guys getting laid here—I watched one guy getting down with two cute brunettes simultaneously—but those guys are almost to a man tall, good looking with broad shoulders and lean, muscular frames.
This should be no surprise to anyone — and really why shouldn't women be attracted to attractive men? — but anyone clinging on to a 'special snowflake' idea that one day a girl is going to find him hot despite his inferior looks and beta tells is in for a rude awakening.
In fact, there's something rather Houellebecqian about the whole scene. Men who don't measure up are cruelly ignored and remain unfucked. It is only the young and physically attractive who get any action, even from the lesser girls.
Michel Houellebecq — 'Youth, beauty, strength: the criteria for physical love are exactly the same as those of Nazism.
There was one Indian guy there who wandered around all evening without a girl even glancing at him, much less speaking to him. At most he might perhaps have inspired a grimace if he brushed past some jubilee bikini-clad babe at the bar.
While I don't like to bang the usual manosphere drum on this website, it does strike me as funny how fat acceptance is so universally accepted, and yet it seems ok for physically substandard men to be treated as almost subhuman by women.
That said, it cuts both ways, of course, since the less genetically-blessed girls here are also generally sidelined by the guys.
Looks Count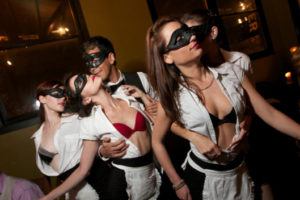 My own success rate here and at Torture Garden (which has a similarly sexual vibe) tends to be good if inconsistent. Game helps. Would I have got laid last night had I not approached the French-Russian girl and her friend? Perhaps not—or at least not with a girl so cute.
I think my looks take me so far in that I'm OK but I'm not one of those top-tier dudes. I'm in reasonable shape, dress well, decently groomed and so on, to the extent that I do get IOIs from girls naturally and so at times I can allow my standards of game to slip a little.
That said, I'm partying in central London surrounded by a bunch of male models and millionaires, and I'm simply not tall enough to be a real knockout for many girls.
As such I have to keep my game as tight as possible, work on my looks and physique and approach a lot in order to succeed. And succeed I do, as you'll know if you read this site regularly.
But the truth of the sexual marketplace is that if you're one of those top-tier guys then you are pretty much guaranteed to get laid at a party like Killing Kittens with very little effort at all. Those less fortunate can only sit by the wayside and watch or else learn game and get to work. Because while men will sometimes 'drop their standards' with women for the sake of an easy lay, girls will rarely or never do the same. Which means if you're not top-tier then you will always be competing for what you can get.
This is precisely why learning game is so essential.
To order your copy of my new game book HOW TO GET HOT GIRLS INTO BED click here.  
For daily updates follow me on Twitter  and Instagram
Read More: How To Get Hot Girls Into Bed